TV information is managed in the Edit TV Information dialog. Open this dialog by using the Main Menu option, "Options | Configure TV Info..."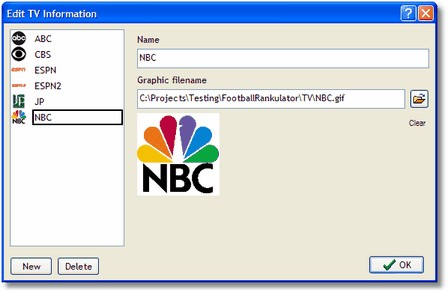 Use this dialog to add, edit and delete TV items. TV items may be assigned to games in the Edit Game dialog (see Editing games).
Be aware that the TV items are used by all the datafiles, so if you delete a TV item, all links to it will be removed, not only for the current datafile, but any games in other datafiles. Likewise, modifying an item will also be reflected in other datafiles.