The Polls Pages displays the results of the AP, Coaches, and Harris polls, and the BCS & FBR rankings.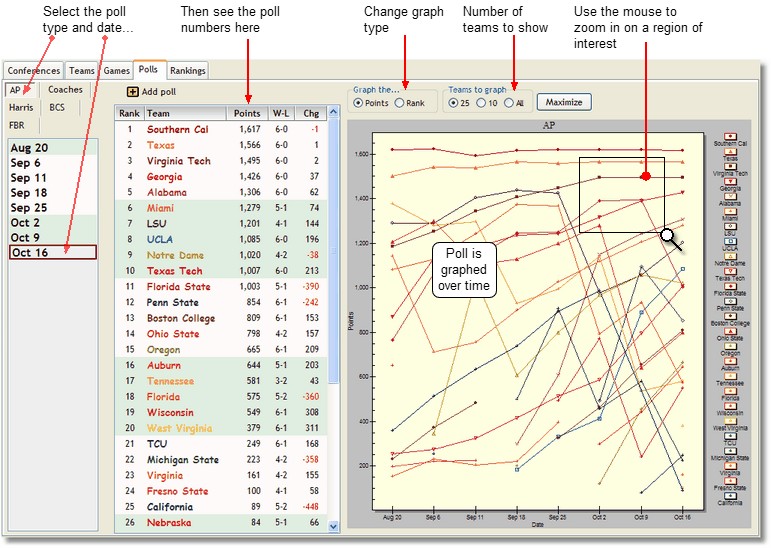 The graph display the polls over time. You may view the poll points or the rank. Use your mouse to zoom in on an area of the graph. To select an area to zoom, click and hold the mouse button down, then drag the mouse over the graph and release (an Unzoom button will appear next to the Maximize button).
If you are using the Track Team feature (see Tracking Teams), the team you are tracking will be emphasized in the graph (if ranked).
Also see Customizing Graphs.