Game opponents are added or changed from the Add Game or Edit Game dialogs (see Editing Games).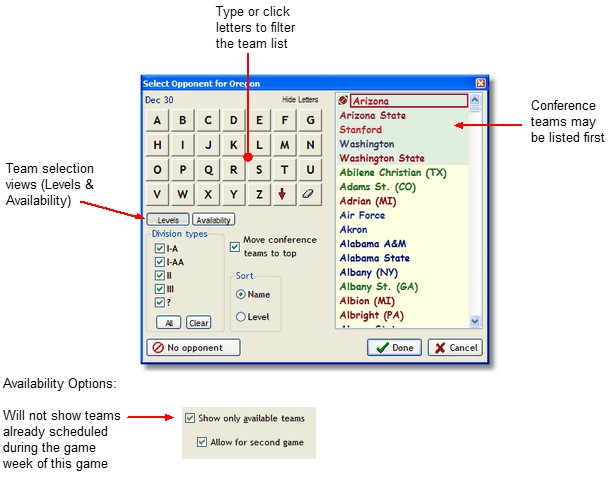 There are several ways to quickly find the team you wish. If you type (or click a letter button) of a team's name or initials, then the team list will only show teams that match that search criteria.
Limit the teams to specific division types by Division types checklist. An opponent's conference teams may be listed first if desired. The team list may be sorted by Name only, or Level.
If Show only available teams is checked, then teams that are already scheduled during the game week being edit will not appear in the team list. And, if the other game opponent is already selected, you will not see that team's opponents - you must check Allow of second game to
for those teams to be available.